Keep your brand true and your marketing new.
How do you stay true to your purpose while engaging an audience fragmented by shifting currents of culture, economics, and technology?
The answer is practical authenticity.

Are you trying to be all things to all people instead of just being yourself? You need practical authenticity.

Are you constantly searching for that perfect process or technology? Then you need practical authenticity.

Does your marketing come across as hollow, desperate, gimmicky or passionless? Then you need practical authenticity.

Is your scale and growth threatening your ability to unify your brand? You get the idea.
Practical authenticity integrates pulse, print, and voice.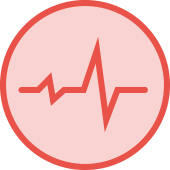 Pulse
Your brand has a pulse. It is the result of your identity colliding with your vision. It permeates your organization and is expressed through everything you do and say. The more clearly you understand it, the more concisely you can articulate it, and the more consistently you will live it out.
Your pulse is who you are.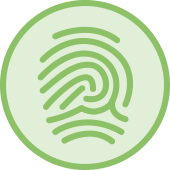 Print
Your brand has a fingerprint. It is the mark you leave on this world. Tangibly, it is proof of your actions. Intangibly, it is evidence of your vision. Over time your fingerprint reveals your pulse, because looking at what you do reveals how you do it which ultimately betrays why you do it.
Your print is what you do.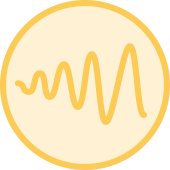 Voice
Your brand has a voice. It what you claim to be and what you claim to do. It is the substance, tone, and medium that conveys your claims. It is the artful promise of the value you can and will create. It is the mechanism by which your brand seeks outs new customers and constituents.
Your voice is what you claim.
A few of the brands I've helped
What else can I help you with?
Brand Narrative
A brand narrative encompasses every story that can be told about your brand. It is the general framework that unifies sales pitches, customer support scripts, content marketing, internal policies, and public relations.
Whether you call it your purpose, vision, or your One Big Thing, it's the most crystalized, dense, and potent element of your brand.
Do you need help developing and articulating your brand narrative?
Content Strategy
Everything you say post can and will be used against you. Plan ahead, make sure you're always speaking from your brand narrative.
A good content strategy will dictate the volume of content as well as the channels required to build a context for your brand that helps your audience gain an instinctive understanding of your brand narrative.
Do you need help developing and executing a content strategy?
Marketing Channels
We no longer have the luxury of relying solely on television, magazines and other static one-way channels.
Engaging your audience through the myriad of high-tech two-way channels available today requires a breadth of knowledge that must span sociology, technology, philosophy, and rhetoric—not to mention a working knowledge of art history and a few chapters from The Art of War.
Do you need help automating and managing your marketing channels?
Email Marketing
Mass emails, HTML and responsive HTML template development, workflow automation, list management, custom subscribe forms, API integrations, drip/trickle/auto-responder campaigns.
Mailchimp, Campaign Monitor, Sendgrid, Mandrill, Mad Mimi, Constant contact, you name it.
Copywriting
Writing and research go hand in hand. Rather than putting words in your mouth I will give voice to your heart as I adopt and articulate your passion and focus.
Articles, catalogs, event promotion, product reviews, link bait, social media, funny or solemn but never dull.
Photo/Videography
We live in a very visual age where aesthetic and production quality are infinitely variable elements that must come together within your time and budget. Whether it's stock or custom, you need photo/video.
Interviews, portraits, product shots, b-roll, voiceover, behind-the-scenes, motion graphics, landscapes, backgrounds (bokeh or otherwise), action, editorial, editing, post-processing, and hosting.
Implementation
Just because you can sign up for it doesn't mean you can configure, customize or deploy it! Setting things up correctly and getting training the first go-round can save lots of time and money.
Web hosting, Amazon AWS, CRMs, domain management, web services email configuration, Google Apps for Work, Exchange, MySQL, WordPress, Google Analytics.